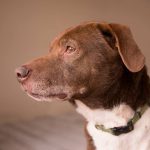 Macy Ray is back at the shelter and is in urgent need of a foster home or an adoptive family. Share this with your rescue friends, please. 
The shelter is now needing to get Macy Ray out because another group plans to take over the shelter.  Their original agreement was that they could help only city animals but they now want the county animals helped — the county chose to contract with another shelter which is high kill.
Macy Ray is not the only one in urgent need.
Leitchfield, KY:
read about them here:
http://www.graysonhumane.org/animals/list
or on FB:
https://www.facebook.com/media/set/…
(Peyton has been adopted!)
contact: GraysonHumane@gmail.com
Grayson County Humane Society/ SPCA