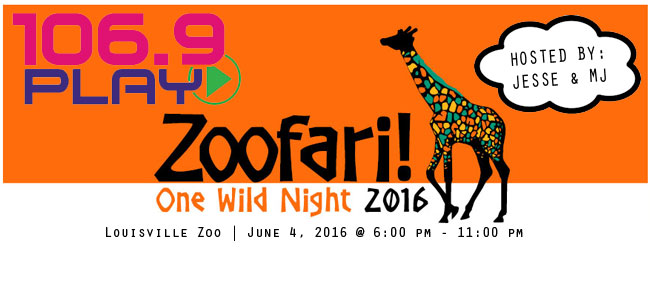 Join Jesse and MJ at the most WILD event of the summer!
You can get a Mix&Mingle ticket for just $75!
Tickets to the Zoofari! Mix and Mingle party feature heavy hors d'oeuvres, cocktails, silent auction and musical entertainment!
Mix & Mingle Guests: 7:30 – 11 p.m.
The Friends of the Louisville Zoo is proud to host their 36th annual Zoofari! event on Saturday, June 4, 2016 at the Louisville Zoo. As the largest annual fund-raising event benefiting the Zoo, guests can again expect the opportunity to be up close and personal with the Zoo's animals while also enjoying hors d'oeuvres, a gourmet sit-down dinner, themed cocktails, a silent auction, the opportunity to adopt an animal during the live auction, music entertainment and the company of friends and colleagues from around the community.
Gifts made in support of this event directly benefit the Zoo's superior work to "better the bond between people and the planet" through award-winning exhibits, science and conservation education programs, and animal encounters.