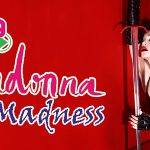 We know you didn't get those Madonna tickets in your stocking like you'd hoped. So NOW we are going to take care of you.
Every time The New 106-9 Play plays TWO songs from Madonna all week long (Jan 11-15), caller 25 scores tickets to Madonna at Yum Saturday.
GOOD LUCK!
*General Contest Rules apply!